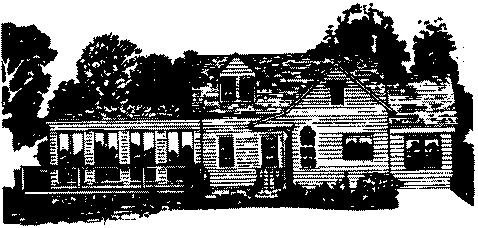 Merry Inn
Canadensis Poconos & Pocono Mountains

A freindly Bed and Breakfast that is near all activities.
Owned and run by Meredyth and Chris Huggard.

They have gotten the Pocono Mountains Vacation Bureau Quality Assurance Award,


and were one of the first to do so.

They are about a 90 minute drive from New York or Philadelphia.

Open year round.

Includes breakfast

They have a hot tub as well.




In Canadensis
On route 390 in the center of the Poconos
---
---
END OF DOCUMENT
© 1993-2015 by pocono.net. No part of any of this document may be reproduced in any form. The graphics have been retouched, computer enhanced and resized by the authors.


For information email webmaster@pocono.net
---
---

For information about the best prices in America for four color printing and design, Internet design, registration, hosting, or for brochure distribution in NE PA go to Magic USA MagicUSA.com

HELP WANTED! NEED HELP PROVIDING CONTENT, ETC. FOR THIS SERIES OF PAGES. GENUINE INTEREST IS THE KEY. CONTACT webmaster

If there is a problem with this page please contact webmaster and include the URL of the page and the problem. Thank you.